The STRETCH SBL backlit LED bars

The SBL Back-lit are installes direct behind the printed graphics within the llight-box, wall or ceiling, which can be made of an aluminium frame or any other type of material. The LED bars will be installed at an equally spaced distance between each other. The Back-lit LED bars are ideal for usage for single sided light boxes and large format applications.
Benefits: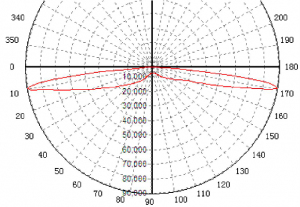 - LED bar with special optics
The STRETCH Back-lit LED bars are a high power LEDs that are equipped with a special lens that is specialy developed to have a more brighter and uniform image without dark spots or zebra effects.These specially designed opticts increase the light efficiency by 30%
- Enhanced Reliability for the LED, driven on constant current
LEDs are most stable when they operate under a stable current, this ensures the LEDs reliabillity as well as the cosistency of the performance. Because we use constant current, the light output and color of each LED stays consistent on the chain. This eases the installation of the LED chain.
- Extended Lifetime, Reduced total cost of ownership.
STRETCH uses First grade LED chips and high quality MCPCB aluminium bars, this way we can ensure an excellent thermal performance what results in a extended life time for the whole system. All the STRETCH lighting products are manufactures with selected LED proven LM80 test results for the lifetime performance.
- Modular design, available in various sizes: Easy installation and maintenance
THE SBL LED bar serie is designed with look to ease of installation, all the LED modules are pre-assembled on the aluminum bar wich is cut on different standard lengths. This saves time and costs at the installation, on each side of the LED bar is a waterproof conector assembled.